Confirmed Service Customer
Was greeted politely and promptly. Service was great and will return for future service.
Perry P.
HURST
Confirmed Service Customer
Outstanding customer service
Robert A.
HURST
Confirmed Sales Customer
Ruben was very professional. I felt no extreme pressure to buy anything. They worked out a great deal with me for my situation. Great personality and overall a great experience.
J C.
KELLER
Confirmed Sales Customer
It was amazing! The staff was very friendly. Fred my salesman was very nice, worked very efficiently to get me in my brand new car
Flor D.
FORT WORTH
Confirmed Sales Customer
Salesman Roberto Ortega and the finance managers went over and beyond to get us financed!
Linda J.
FORT WORTH
Confirmed Service Customer
Vince was great, he explained what I was going to need and why, and the process of waiting for my vehicle, what was done to my vehicle, and when I should return for my next service.
Daphne B.
MANSFIELD
Confirmed Service Customer
Everyone always so friendly and courteous. Daniel is great in service. Only downfall is that it takes so long. I had an oil change done which took 2 1/2 hours. I do like that they return it back washed.
Kesley H.
IRVING
Confirmed Service Customer
I had a pleasant experience
Kendrick H.
Ft worth
Confirmed Service Customer
Great customer service. Friendly people just great place overall ! Definitely come back when I need to
Bobby B.
FORT WORTH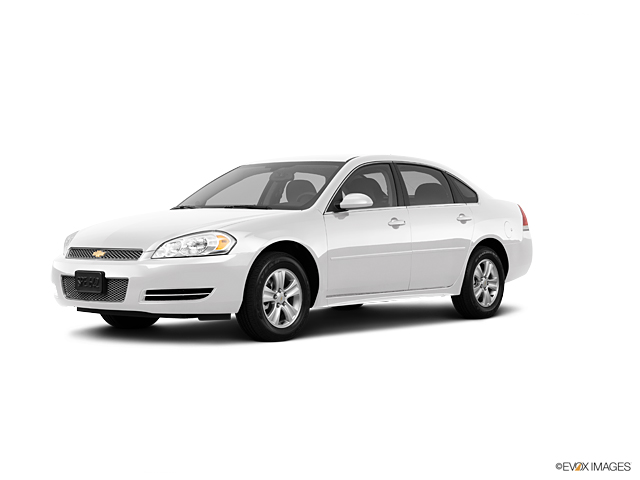 Confirmed Service Customer
Vince did a great job. Would recommend
Michael L.
SOUTH LAKE
Confirmed Service Customer
Great place to buy a truck. I recommend people all the time. And will definitely come back for my next truck
Randy N.
KELLER
Confirmed Service Customer
Pleasant and courteous. Explained procees
Greg H.
CROWLEY
Confirmed Service Customer
Fast service
Joe W.
NORTH RICHLAND HILLS
Confirmed Service Customer
Excellent customer service A+
Abner C.
FORT WORTH
Confirmed Service Customer
Very friendly and professional
Isaac G.
FORT WORTH
Confirmed Service Customer
Great service and customer experience!
Michael P.
BOYD
Confirmed Service Customer
Great service dept.
David M.
FORT WORTH
Confirmed Service Customer
Good services
Aurelio V.
FORT WORTH
Confirmed Service Customer
The service advisor was really great and professinal
Michael N.
HALTOM CITY
Confirmed Sales Customer
As returning customers we were treated horribly. I am extremely disappointed in the service my mother and I received. We live over 2 hours away from the dealership so we attempted to conduct as much business as possible prior to us arriving to ensure a smooth transition. Due to unforeseen circumstances we had to switch from Leon to Mr. Chaucer as our salesman and this is when the process went downhill. Although both my mother and Leon spoke to Mr. Chaucer prior multiple times, he was unprepared and unaware when we arrived. I emailed him my documents 2 days prior to our appointment asking if I needed to submit anything else. I received no response to my email. My mother called and asked him if he received my email and he dodged the question and said just bring proof of address and paystubs. We arrived to the dealership and he didn't even know who I was because he had pulled my sisters information, not mines. We didnt realize that he had the wrong person until halfway through the deal but if he had checked my email he would've been prepared and he wasn't. It was no better than us just walking into a random dealership. It was pointless because he hadn't prepared or even began the process on either one of us. We specfically asked for the process to begin prior to our arrival as it was last time because we know that processing 2 new cars and then driving back home over 2 hours can create a very long day. Additionally, we brought drivers with us so that they can drive the vehicles back. Furthermore, I ended up needing way more information then Mr. Chaucer advised and if I hadn't brought it with me just because I had a bad feeling about him I would've had to come back or not be in a vehicle because of his lack of awareness. This is why I forwarded what I had to see what else I needed to bring. But it felt like we were just being pushed to show up. Then we had already informed them what vehicles we were coming for. Why we get there and they only have one? We had been working on these deals for three weeks. Again, similar to just walking into any dealership as a walk-in. Talking about they dont have another vehicle come back like we live around the corner. Like I said we had to get drivers to bring us there and forfeit their entire Saturday thanks to Mr. Chaucer who wasn't prepared. I personally was extremely embarrassed because I had referred my co-worker to Leon but he would be seeing Mr. Chaucer as well. But after the service I received from Mr. Chaucer I almost told my co-worker Lacy to just wait until Leon returns because my name now is attached to this mess. I don't want Lacy to travel over 2 hrs to be treated like that he can go to the dealer around the corner and get that. Nevertheless, I didnt take back the referral and hoped for the best. My mother had to talk to 2 mangers so that we could leave with two vehicles not one and not have to return as we planned. We eventally were taking care of but this experience has left a sour taste in my mouth. Our last experience was so pleasant per Leon. He was very professional, our vehicles were reserved and waiting when we arrived. Our paperwork was already in the process and we just needed to sign some forms. He got in the vehicles and showed us how to work the vehicles, connected our phones, etc. He made sure we were comfortable with them before we left. I mentioned this to display the contrast in experiences. However, this experience we were rushed out like product on an assembly line.
Tiffany B.
HARKER HEIGHTS